Herbs, Qigong & Hula 1 Day Retreat
Escape the city for a day of rejuvenation in the peaceful Redwoods of Oakland California with our Herbs, Qigong, and Hula retreat. This one-day retreat is designed to soothe your mind, body, and soul with gentle movement, healing herbs, and the joyful movements of hula.
Register
"Don't Get Weary in Well Doing" - Sherry Callahan
Medicine Making
Learn about the healing properties of herbs and how they can be used to support your overall health and wellbeing,
Qigong
Use Qigong to harmonize the mind & body and help to increase the range of motion & mobility, digestion, and healthy functions.
Honor your surroundings with Hula. Learn the basic steps, hand & foot positions, that give gratitude to the land you share.
Herb Walk
Explore the serene surroundings of the redwoods and learn about the local wild growing herbs.
Rejuvenate in the peaceful Redwoods at Reinhardt Redwood Regional Park
in Oakland

with our Herbs, Qigong, and Hula retreat

This one-day retreat is the perfect way to disconnect from the stresses of daily life, reconnect with your body and spirit, and leave feeling revitalized and refreshed. Join us for a day of tranquility in the redwoods, and discover the power of Herbs, Qigong and Hula for yourself.

Tuition covers the cost of classes, one meal, guided walks, and general retreat facilitation.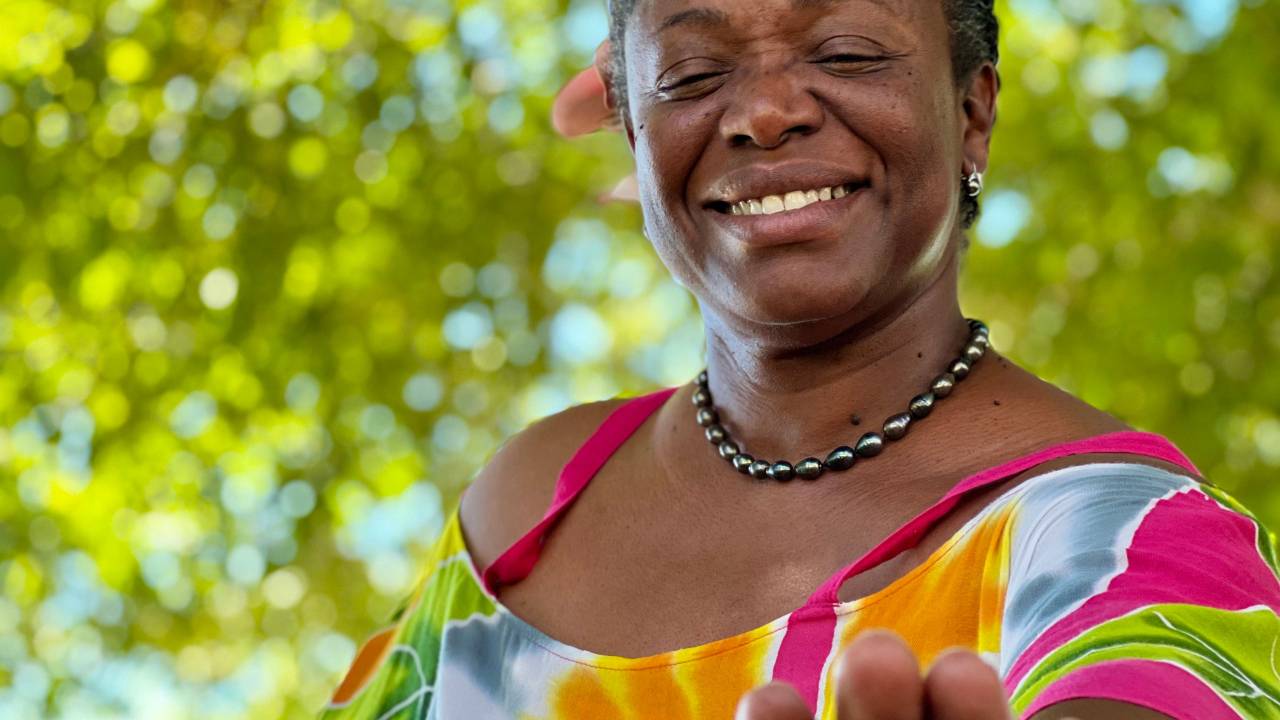 Abigail S.
The hula class teacher is so inspiring and knowledgeable. She creates a very homey environment, even online, makes me want to take more classes - and I will!
Jennifer A.
My first hula class was so fun! Shereel was patient with my questions and is a wonderful example to watch.
Jackie M.
I really enjoyed the class. Excellent instructor. Good value. I am excited to try more of the classes offered.
9:00 – 9:30 am am Reception/Welcome
9:45-10:45 am Qigong with Master Sheldon
10:45-11:00 am BREAK
11:00 am – 12:00 pm Plant Walk
12:00-1:00 pm Lunch
1:30-2:00 pm Digestion-Qigong
2:00-3:00 Medicine-Making Demo
3:00-4:00 pm Ka Hula with Shereel
Register
The day will begin with Qigong, an ancient practice that combines movement, breath and meditation to help balance the body's energy. Our experienced Qigong teacher, Master Sheldon Callahan, will guide you through a series of gentle exercises that will awaken your body and calm your mind.
Next, you will learn about the healing properties of herbs and how they can be used to support your overall health and wellbeing by our herbalist. You will have the opportunity to view a variety of herbal plants on our plant walk and herbalist, Shereel Washington, will be on hand to answer any questions you may have.
After lunch, we will move into the graceful movements of hula, a traditional dance form from Hawaii. Also, led by Shereel, you will learn the basic steps and rhythms of this beautiful dance and connect with the spirit of aloha.
Later in the day, you will have time to explore the serene surroundings of the redwoods, take a peaceful walk through the forest, or simply relax and soak up the natural beauty of the area.
Where is the Event Taking place?
When is the latest day I can buy tickets?
How can we contact you after we purchase tickets
Shereel Washington

A Clinical Herbalist and Graduate of the Community Herbalist Program at California School of Herbal Studies, Forestville, CA. Shereel holds certificates in Body Systems and Herbal Crafting. Shereel is an instructor at various institutions in the Bay Area. She also teaches at the Northern California Women's Herbal Symposium. Shereel has studied Hula for 16 years. She trained and performed at Halau Hula `O Kupukalau`ie`ie in Berkeley, CA learning Hawaiian language, culture, history, and arts. She has performed at the Bishop Museum in Honolulu HI, Aloha Festival Napa, CA and has competed in the hula competition `Ia Oe E Ka La. Shereel teaches Ka Hula at the Deep Root Center for Spiritual Studies MOVE: Spirit & Rhythm Dance Program in Oakland, CA.

Master Sheldon Callahan
Master Sheldon's is a well known and respected Shaolin Master recognized by the Shaolin Temple. His study of the Shaolin martial arts began over 20 years ago. Sheldon was trained directly from Shaolin Monks and Martial Masters in both northern and southern styles of Kung Fu, Qi Gong, Tai Chi as well as gymnastics. Sheldon was Named Exec. Dir. for his forward looking vision, understanding of the art and culture and many years of hard work and dedication.
Commemorative Canvas Tote Bag